02 Oct

Upload cinema – taking web films to the cinema

Op maandag 6 oktober vindt de première plaats van upload cinema in De Uitkijk in Amsterdam. Upload cinema is een film club die de beste web filmpjes naar het grote scherm brengt. Je kunt er lid van worden op uitnodiging of door een filmpje in te sturen die geaccepteerd wordt door het programma.  Elke eerste maandag van de maand om 9.30 start een nieuw programma van internet verhalen.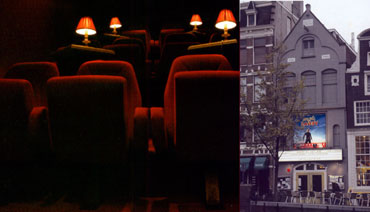 Upload cinema is een initiatief van Dagan Cohen en Barbara de Wijn.
Ik ben in ieder geval van de partij.